Mercy! not all Journos are stupid distorters of Science
Many scientists distrust that media pack. Those journalists are permanently sensationalizing scientific findings. They are full of misconceptions. They twist facts to make them fit their prejudices.
And sometimes they heftily mix up the matters, getting them terribly wrong, those journalists.
One sample of such a case was pinned to a door in the fishery research institute IPIMAR in Lisbon when I conducted their workshop on media relations in October 2012. It was a printout of the "news" website NewsRX.com (which later went offline).
From Animal to Illness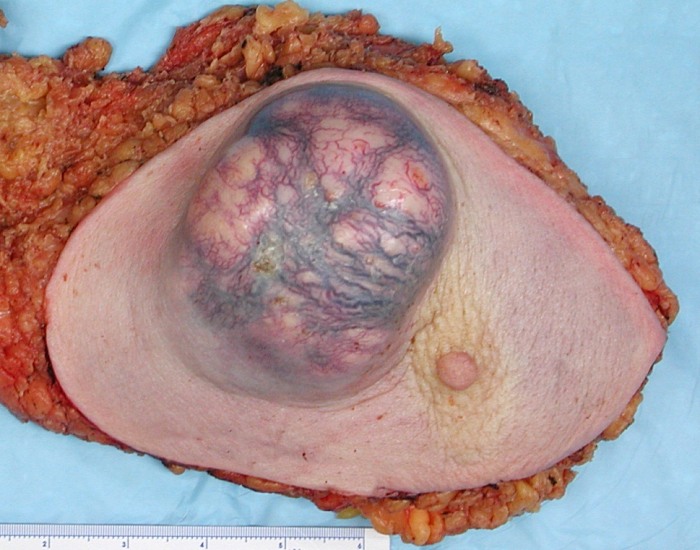 People working for NewsRX had confused edible crabs called by their scientific latin name "cancer pagurus" with that dangerous illness commonly called cancer. They even explicitly linked the findings of the food scientists to a publication called "clinical oncology week" , thereby lending more credibility to the "cancer" findings. The headline reads: "Studies from S. Barrento and colleagues reveal new findings on cancer. (Report)" A report on the benefits and hazards of eating crabs had erroneously mutated into a report on another step on the way to effective cancer therapy.
Sara Barrento from IPIMAR in Lisbon, author of the study cited on the webpage, has written a polite ironical protest mail to the NewsRX administrators, but this remained without any noticeable reaction, as she reports in her blog "sciencetell".
From Accusations to Sympathy
NewsRX obviously was a paste-and-copy-and-make-money-with-downloadable-studies webpage, as is highbeam.com and others. Their business model is a scandal in itself. Their work did not entail any journalistic craft at all. Their sole aim was to convince people to pay dollars to download the full text of a scientific paper which they often could get somewhere else on the WWW for free – if the readers managed to find them among the mass of likewise commercial scientific databases. Moreover, they mocked serious peer-reviewed sources by setting up their own newsletters giving them titles like "clinical oncology week", which is basically a paste-and-copy newsletter with a subscription pricetag of more than 2,000 dollars per year. This is not journalism.
First lesson learnt: it is up to scientists to make their homework and see which media are not doing a serious job.
From Assumptions to Facts
In real journalism, how do they present science to the public? It is not that bad.
Each time I ask workshop participants to search for science-related stories in the papers published on the day of the seminar they rarely find these distorting or mischievously harmful articles by beastly media boys and girls. Instead we all enjoy a lot of quite well researched reports that are written in a voice sympathetic to science, with correctly cited facts.
I'm on my knees before Thee, Science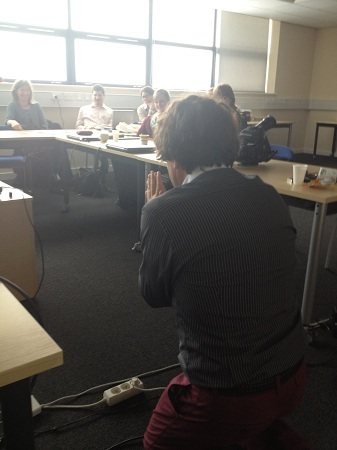 So, when scientists keep accusing media people of that sensationalism, distortion and other foolish behavior, I tend to spontaneously fall to my knees begging for mercy. As I did in Newcastle upon Tyne during the workshop with that bunch of friendly scientists who work in the EU-sponsored food4me project in January 2013.
Ivan Picart of the European Journalism Centre reacted quickly and took a photography of the moment.

I do not know whether my genuflection has convinced the scientists that not all journalists are evil.
But at least this time they stopped lamenting about the bad guys and girls of my trade.
Ulli Schauen